Product Description
Product Details
AB52AB – Blue Thumb
52″ Achelous AquaBox®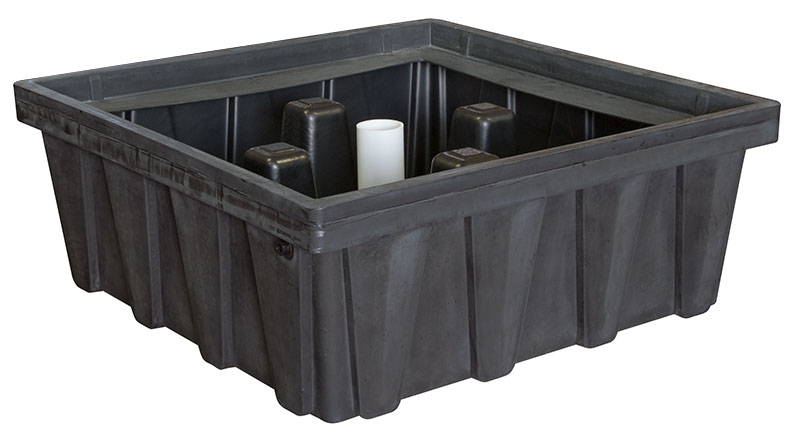 Blue Thumb's patented AquaBox® basins are produced in-house. Our 52″ Altum basin is designed to provide a plentiful water reservoir with strength enough to support expensive and heavy fountains on its manageable, lightweight form. This basin also features a 2-piece removable grate top that includes a cut out for easy pump access with a cover to keep debris out when not in use. Additional support columns may be added when using heavier fountains. Made in the USA.
• Square basin suitable for large or multiple fountains
• Overall dimensions 52.5" diameter X 20" high
• Full grate dimensions and basin inner seat 48″x48″ x 2.8″H
• 220 gallon capacity
• Maximum static load 2,000 lbs
• Weighs approximately 145 lbs (basin, grates and pump access cover)
Basin Kit Includes:
    • Reservoir basin with 4 molded supports
    • 2-piece grate basin cover
    • PVC Center support column
    • Pump access cover
Recommended add-on products:
    • Auto Fill Valve paired with a 30 psi Regulator for automatic water level maintenance
    • Mesh Sediment Screen to reduce debris falling through grate into the basin
    • Splash Apron to help prevent water loss
    • 4-5 bags of Polished Pebbles, in black or mixed, will cover grate when finishing
    • Optional Altum Aquabox® aluminum grates are available for additional strength.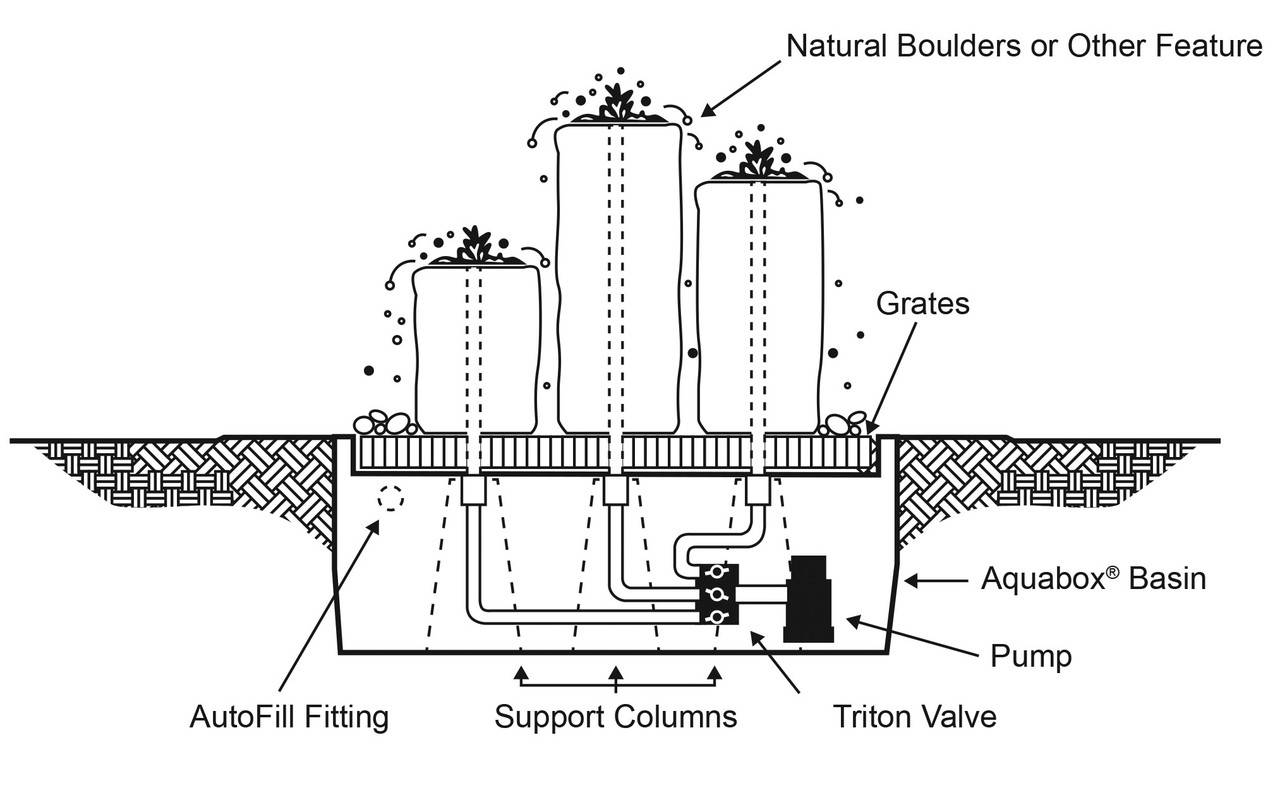 36″ Achelous Basin – AB36AB
48″ Achelous Basin – AB48AB
52″ Altum Basin – AB52AB

Overall round basin 39.5″ dia. x 16″H
Full cover grate 36 dia." x 2.8″H

Overall round basin 51..5″ dia. x 16″H
Full cover grate 48″ dia. x 2.8″H

Overall Square 52.5″ x 52.5″ x 20″H
Full cover grate 48″ x 48″ x 2.8″

For use with Medium Fountains

For use with Large Fountains

For use with Large or Multiple Fountains