Product Description
Product Details
WMSM17 and WMLG34 – Blue Thumb
Water Matrix for Basins – Basin Matrix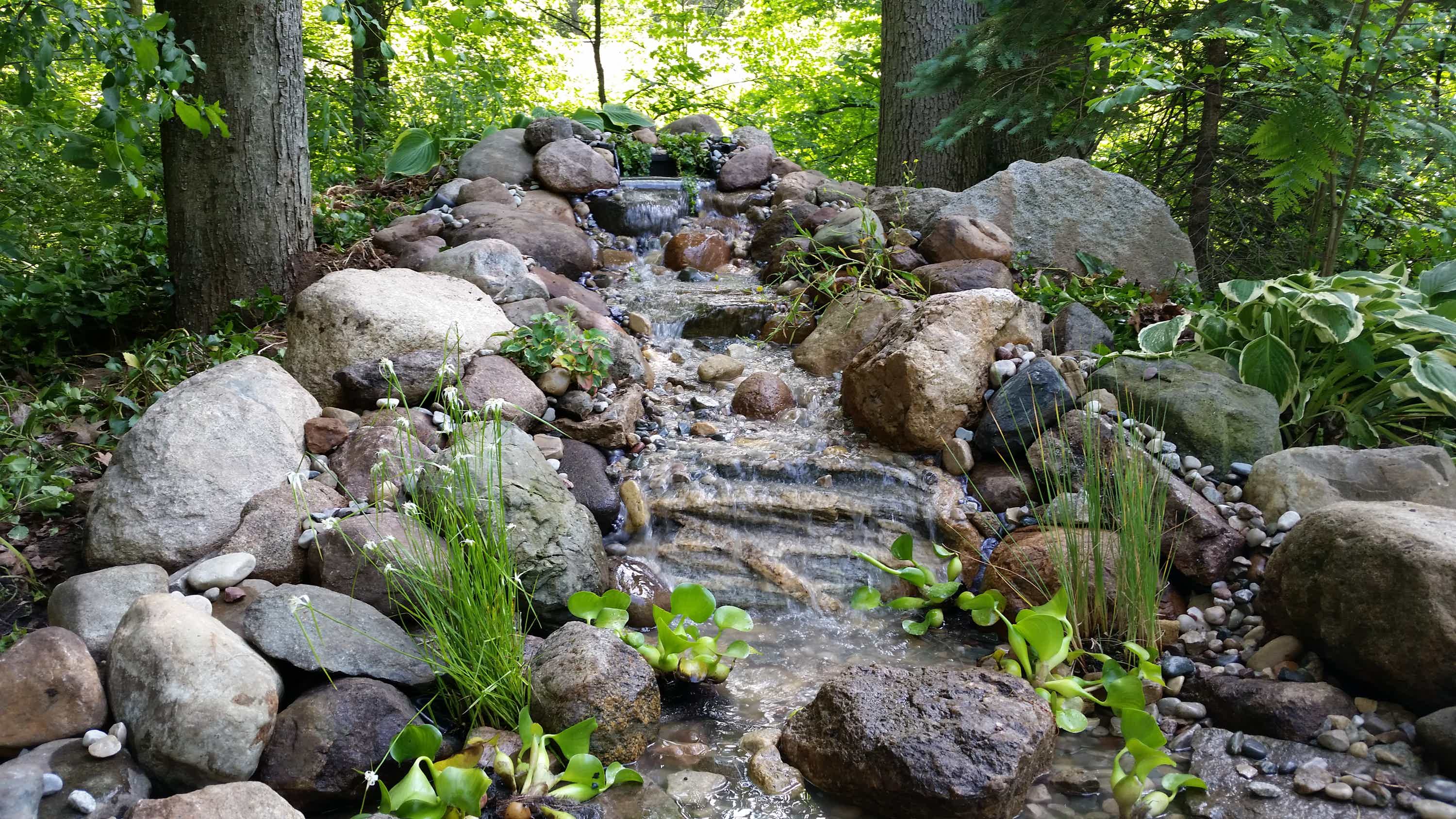 WMSM17 – Small Matrix
26.5"L x 16"w x 9.5"h
17 gallon volume
WMLG34 – Large Matrix
26.5"L x 16"w x 17.5"h
32 gallon volume
Basin Matrix is designed to replace up to 90% of the gravel traditionally used in the reservoir of Cascading Falls applications.
Over 3 times more water storage capacity than gravel! The water matrix holds 7.4 gallons of water per cubic foot whereas gravel can only hold 2.2 gallons.
Less Labor excavating and moving boulders.
Tighter spaces – Build your stream/waterfall to end right over the top of the Matrix.
Extra water volume reduces the maintenance of filling due to evaporation.


About our Pond-Less Waterfalls System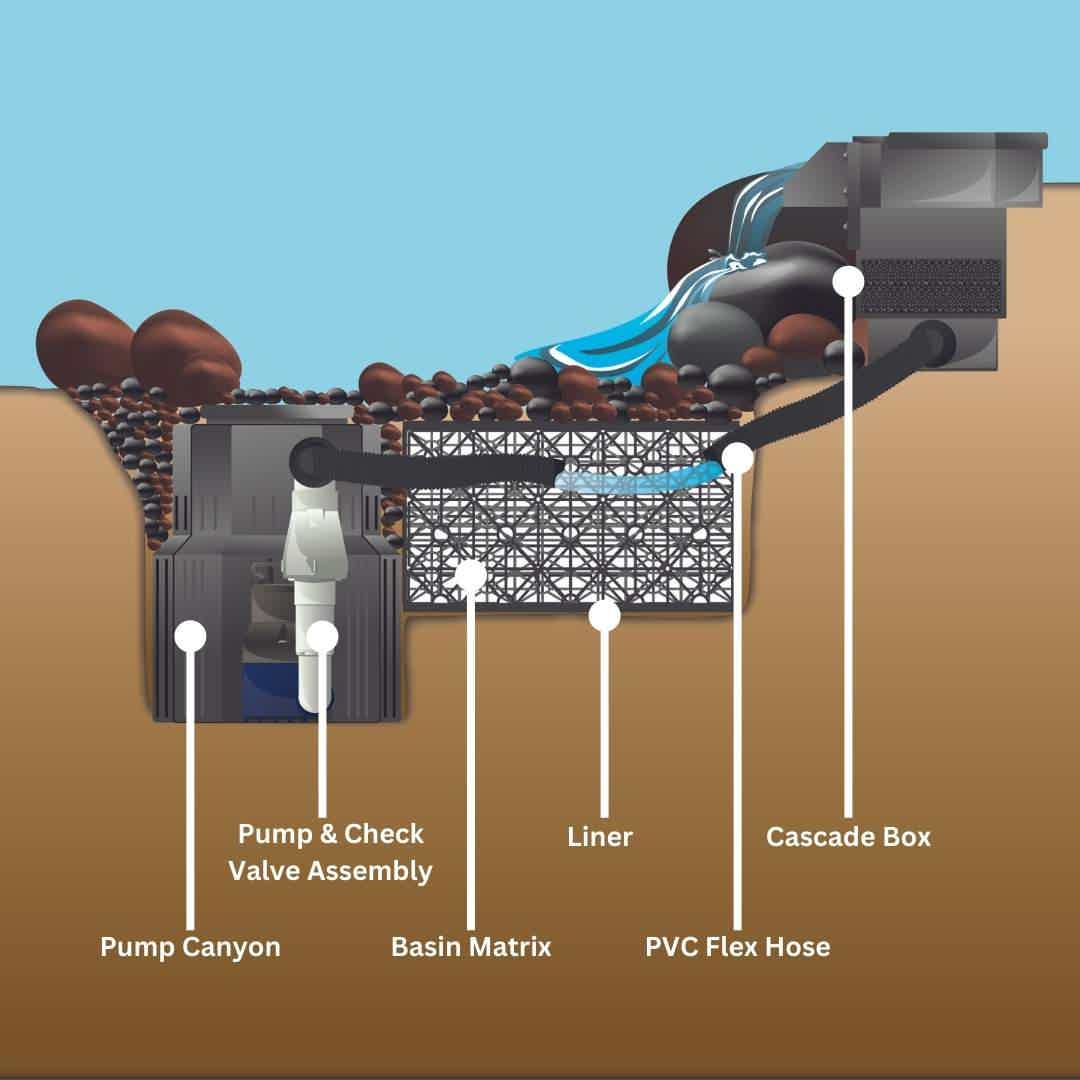 After digging a basin and installing our Basin Matrix & Liner, it's simple to install the Pump & Check Valve Assembly inside a Pump Canyon®. The pump pushes water through the PVC Flex Hose up to the Cascade Box. From there, water flows back into the lined basin and continues to recirculate
Easy Installation with Our Kits
Step 1. Layout appropriate Basin Matrix and Pump Canyon configuration. Outline area with spray paint. Excavate to required size and depth.
Step 2. Install Underliner first, then Rubber Liner. Place Pump Canyon® and Matrix Boxes on top of the liner. Backfill outside the lined basin area.
Step 3. Expand liner up your incline and place Cascade Box on liner over leveled area at the top.
Step 4. Place Pump in the Pump Canyon®. Connect Plumbing from Pump to Casade Box.
Step 5. Cover Matrix and Pump Canyon® with decorative stone. Stack rocks to build the waterfall and stream. Fill with water and plug-in Pump to start.

Pond-Less Waterfall Perfect
for Trouble Areas
This landscape area had a steep slope that could not be planted and mulch would wash away during rains. The perfect solution was adding a pondless feature to this landscape.